Karen Anderson-Rist ~ Owner
KARAMAR | Specialized Skincare

Celebrating 29 Years of Skincare Excellence
and still going strong... ~ We invite you to experience the
difference we offer, as we will truly spoil you for anywhere
else. Proudly offering you "Advanced" Customized Skincare
Services and Exclusive Skincare Product Formulations in a
Professional, Tranquil & Pressure-Free Environment.

- KARAMAR Promise -
You can Expect during each visit to Receive the Best in
Proven, Exclusive One-of-a-Kind Custom Skincare Product
Formulations and Advanced Technology, Result Driven,
Exclusive Skincare Preventative & Rejuvenating
Treatments, and I will work closely with you to design a
Customized, Streamlined, yet Effective Skincare Regimen
to help you Obtain & Maintain Healthy & Great Looking Skin.

You can Expect to "Only" Receive the Most Current,
Up-To-The-Second, Exclusive Clinical Grade, High-Potency,
Scientifically Proven Custom Ingredient Formulations and
at Effective and Correct Dose Levels, for your Specific
Skin Type to deliver Optimum Results for all your Home-Use
Products & Exclusive "Advanced" Skincare Treatments.
Your Specifically Blended only for your Skincare Needs,
Ingredient Skincare Products Formulations are not found or
Available Elsewhere, and are Exclusive to KARAMAR Clients.
&
Expect to "Only" Receive Innovative, Customized,
Non-Invasive, Preventative and Rejuvenation
"Advanced Technology" Skincare Treatments, with
many added "Complimentary" & "Beneficial" extras, and
offered to you in a Professional, Attention-To-Detail,
Informative, Pressure-Free & Relaxing Environment.

I will work closely with you to help you Achieve your
Skincare Goals, and to show you that even in
Advanced Clinical Skincare, that needing a
Counter Top or Drawer full of Dozens of Skincare
Products is Not Necessary, and that Less Can Be More
as our Longtime & Valued Clients will Attest Too.

"Obtain & Maintain Healthy & Great Looking Skin"
I will Always put your Best Interests Regarding your
Skincare Needs & Goals First, and will be working closely
with you to keep either your Skincare Treatments or
Skincare Product Regimen or both, Streamlined and
Effective, even for the Most Hectic of Lifestyles.

Regards ~ Karen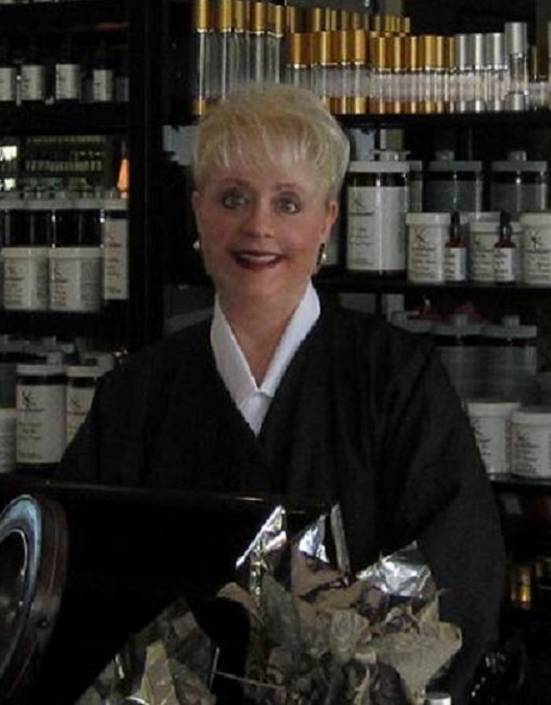 LE ~ ME ~ Educator ~ Product Research & Product Development
Adviser ~ Owner of KARAMAR Specialized Skincare ~ Founder,
Creator & President of KARAMAR EXCLUSIVES™ Fine Cosmetics and
KARAMAR EXCLUSIVES™ Advanced "Custom-Formulation" Skincare
Products ~ Member of NCEA & NCA. Decades of "Advanced/Extensive"
Training & Hands-On Experience Specializing in "Clinical" Non-Invasive,
State-Of-The-Art Skin Rejuvenation, Non-Surgical Face-Lifts, and
Preventative Skincare Treatments ~ Exclusive Private Practice.
~ Licensed to Work Independent of a Physician ~




Please Note: Depending on your skin's condition, and or any past or
current medical or health conditions or medications, you may not be a
candidate for the Non-Surgical, Advanced, Anti-Aging, Preventative or
Rejuvenation Skincare Treatments we offer or are listed on this
website ~ however, I may still be able to possibly, again depending on
your skin's condition, your health and or medication you may be currently
taking, work with you to help you accomplish your skincare goals using
our "Exclusive" for Home Use, Advanced, Leading Edge, Individualized
Custom Formulated Professional Skincare Products Only Program. Our
Exclusive Skincare Program Option has been "Extremely Successful"
for Clients who are not able to receive the Advanced Skincare Treatments
we offer ~ However, still wish to improve the look and feel of their skin.
Disclaimer: The information on this website has been provided in good faith for
informational purposes only, and should not be relied upon as medical advice.
The information on this site is not intended to diagnose, prevent, treat or cure any disease.

Proudly Serving KARAMAR Clients
throughout the United States, and also from the following areas throughout Oregon, Washington
and California; Los Angeles, Beverly Hills, Studio City, Malibu, Santa Barbara,, La Jolla... ~ Portland,
Lake Oswego, West Linn, Clackamas, Happy Valley, Wilsonville, Sunnyside, Gresham, Troutdale, Fairview,
Corbett, Bend, Washougal, Vancouver, Seattle, Kirkland, Hillsboro, Beaverton, Tigard, Sherwood, Tualatin,
Cannon Beach, Pearl District, Salem, Eugene, Corvallis... ~ just to name a few... and the Metro Area in Oregon.