KARAMAR | Specialized Skincare

"Exclusive & Leading Edge Technology"
Professional "Up-to-the-Minute"
Advanced Training ~ Decades of Experience

The Advanced, Customized & Exclusive Equipment used to
Enhance your Skincare Treatments is State-of-the-Art,
"No" Expenses are ever spared in bringing you only the Best.
KARAMAR'S "Non-Invasive" Safe and Effective Skincare
Enhancement Equipment is "Top Rated Technology" in both
the Clinical Skincare & Medical Industry and Features many
Unique One-of-Kind Options: Machine operated Patented
Facial Acupressure, Cold Laser & Laser "Multi" Function,
"Multi" Simultaneous Combinations, Pure Actives & "Multi"
Peptide "Infusion," Exclusive Ultra Smooth Diamond Tips, and
Unique "Precise" Individualized and Customized Controlled
Settings are just a few of the many "Vast Options" available...

KARAMAR'S Advanced Technology Skin Enhancement
Equipment is Always Regularly Tested and Continuously
"Up-Graded-to-the-Latest" and "Proven Technologies"
Available to Ensure Optimum Performance and
Results on Every Skincare Treatment You Receive.

Continuous Up-To-The-Minute Professional Advanced
Training: "Endless" and "Exhaustive Hours each Month are
Passionately" spent on Continuing Education, Researching and
Testing the Latest Proven Skincare Ingredients, Advanced
Skincare Treatments and Skincare Enhancing Equipment, thus
resulting in being able to "Proudly Offer" Exclusive and
Effective "Unique" to KARAMAR Clients only, Truly One-of-Kind
Leading Edge, Customized, "Advanced" Non-Invasive Skincare
Treatments and "Exclusive" Skincare Product Formulations.

I Look Forward to Helping You Achieve your
Skincare Goals, in a Professional, Informative,
Pressure-Free & Enjoyable Environment.

Best Regards ~ Karen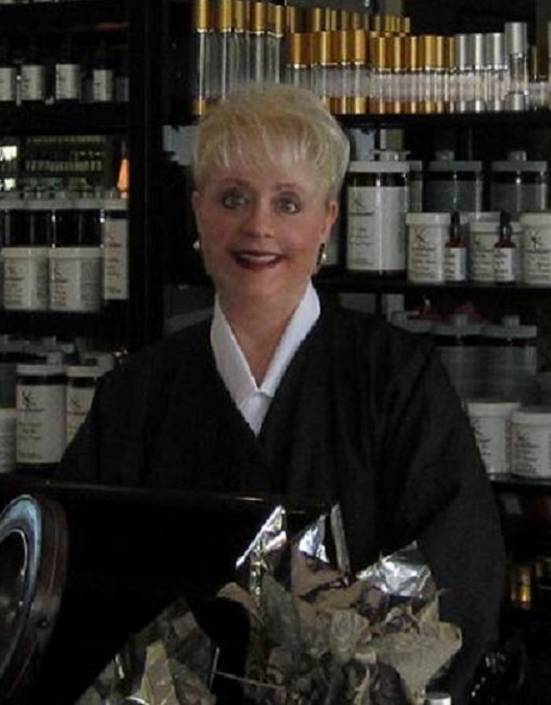 LE ~ ME ~ Educator ~ Product Research & Product Development
Adviser ~ Owner of KARAMAR Specialized Skincare ~ Founder,
Creator & President of KARAMAR EXCLUSIVES™ Fine Cosmetics and
KARAMAR EXCLUSIVES™ Advanced "Custom-Formulation" Skincare
Products ~ Member of NCEA, NCA & PBA. Years of "Advanced/Extensive"
Training & Hands-On Experience Specializing in "Clinical" Non-Invasive,
State-Of-The-Art Skin Rejuvenation, Non-Surgical Face-Lifts, and
Preventative Skincare Treatments ~ Exclusive Private Practice.
~ Licensed to Work Independent of a Physician ~


Please Note: Depending on your skin's condition, and or any past or
current medical or health conditions or medications, you may not be a
candidate for the Non-Surgical, Advanced Anti-Aging, Preventative or
Rejuvenation Skincare Treatments we offer or are listed on this
website ~ however, I may still be able to possibly, again depending on
your skin's condition, your health and or medication you may be currently
taking, work with you to help you accomplish your skincare goals using
our "Exclusive" for Home Use, Advanced, Leading Edge, Individualized
Custom Formulation Professional Skincare Products Only Program. Our
Exclusive Skincare Program Option has been "Extremely Successful"
for Clients who are not able to receive the Advanced Skincare Treatments
we offer ~ However, still wish to improve the look and feel of their skin.

Disclaimer: The information on this website has been provided in good faith
for informational purposes only, and should not be relied upon as medical advice.
The information on this site is not intended to diagnose, prevent, treat or cure any disease.

Proudly Serving KARAMAR Clients
from the following areas "throughout" Oregon & Washington:
Portland, Lake Oswego, West Linn, Clackamas, Happy Valley, Wilsonville, Sunnyside,
Gresham, Troutdale, Fairview, Corbett, Bend, Camas, Washougal, Vancouver,
Seattle, Kirkland, Hillsboro, Beaverton, Tigard, Sherwood, Tualatin, Cannon Beach,
Pearl District, Salem, Eugene, Corvallis ~ just to name a few... and the Metro Area in Oregon.




Please Note: For those who are new to Advanced Skincare
Treatments, Services and Professional Skincare Products. Advanced
Skincare Treatments, Services and Professional Skincare Products are
"Not Created Equal or Preformed in the Same Manner from Business to
Business, there are Vast Differences" ~ when deciding, you will need
to Compare as the saying goes "Apples to Apples" and keep in mind
Advanced Continuous Training, Posted Documented Licensing, Years
of Hands-On Experience, the Use of Only Up-To-Date, Top Professional
Grade & Use Only" Rated (Not for Home Use Rated, there is a Difference)
Quality and Performance of the Skin Enhancement Equipment used during
Treatments is an Absolute Must to Consider, and will Vary Extensively in
the Skincare Industry. Also just as Important is the use of Superior, Proven
"Professional Grade Only" Ingredient Formulations and Skincare Products
for both Advanced Skincare Treatments and for your Home-Use Routine.